30 Years Experience
custom lifting equipment
design & manufacture
Global Shipping
Custom Lifting Equipment: Design, Manufacture and Engineered Solutions

Can't find the exact solution you are looking for? Don't worry, at Britlift we can design and
manufacture
a custom lifting solution to suit your requirements.
Bespoke Lifting Solutions
Britlift are here to ensure you get exactly what you need for your project. We can tailor a solution to your exact specifications.
Based in Dorset, UK, Britlift works with a global client base, providing an end-to-end lifting equipment engineering design service including calculations, design, manufacture, certification, and rig design. The qualified mechanical and structural engineers at Britlift will work with the client during the design phase, ensuring the most efficient, effective, safe and suitable solution is engineered, manufactured, and supplied, be that a lifting beam or frame, a bespoke handling or lifting tool, complex rig design, or FEA
Custom Lifting Beams, Frames, Spreaders
Looking for a custom lifting solution but not sure of where to start? Get in touch and we'll be glad to assist your company with whatever challenges you are facing. Let our engineering team design the applicable equipment for your project.
Based in Dorset, supplying nationwide, and worldwide.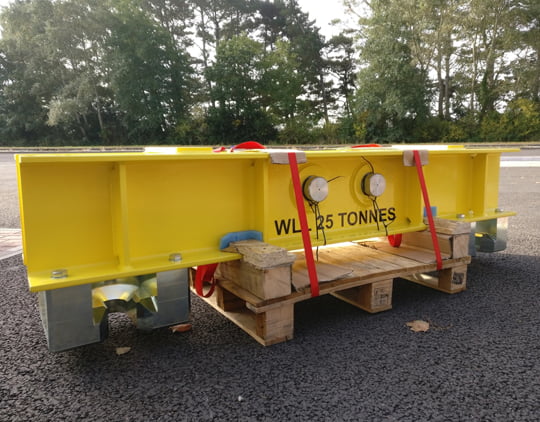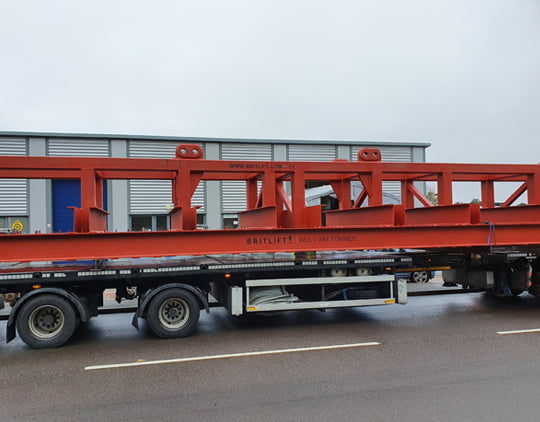 Our lifting equipment is proof tested to capacity and fully certified
There are many benefits to using custom lifting equipment.
1. A custom lifting device can be designed to meet the specific needs of your application.
2. Britlift Products' engineering team have the experience and expertise to design custom lifting equipment that is reliable and durable.
3. Cantilever personnel baskets are specifically designed for working under decks, docks, or structures in refineries, chemical plants, offshore and industrial applications.
4. Custom lifting devices can be made from specialty metals such as carbon, alloy, stainless, aluminum, or other metals.
What's more, as custom design is a core part of the Britlift business model, we can design and supply custom equipment quicker than you think.
Get in touch to discuss your lift with us here.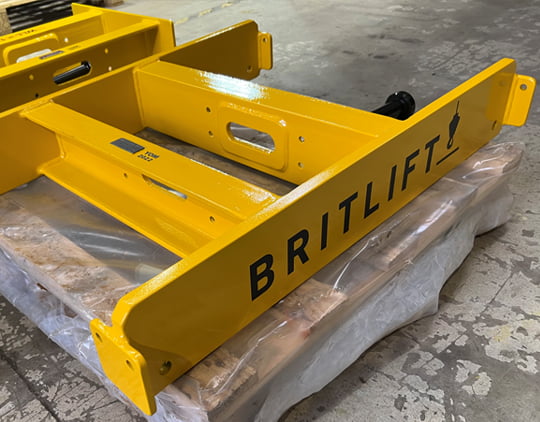 Other lifting equipment/services offered by Britlift:
Tandem lifting beams
Semi Spreaders
Telescopic Beams
Subsea Beams
Lattice Beams
Engineering drawings and calculations
Custom build technical files
Special certification and standard requirements
UKCA/CE marking
Enquiries
Please fill out the below contact form and include any additional comments you feel are important for us to know.
Please include the weight being lifted, length required, type of top and bottom lifting points (distances if applicable) and any special standards or specifications.










Specialist company supplying lifting beams and spreader beams for cranes.


Our engineers are now available for a free consultation to help you find the right equipment for your lift.