Gantry Cranes
Britlift is a leading manufacturer of lifting equipment, offering a range of gantries and runway beams.
Bespoke Steel Gantry Systems, Runway Beams and Supporting Structures Built to Order! There are no restrictions on capacity, height, width or length. Britlift can design, manufacture, test, install, certify and inspect any type of fixed gantry system no matter how big or small.
Gantries and runway beams
We offer a range of lifting equipment, including gantries and runway beams, which are designed, tested and certified to BS 2853:2011. All our products are compliant with the latest British Standards. We have many years' experience in advising on the design and installation of gantry systems.
Wide variety of gantry solutions
We have an extensive range of products for all different types of lifting operations – from small projects to large-scale construction sites. Use the contact form at the bottom of the page to get in touch!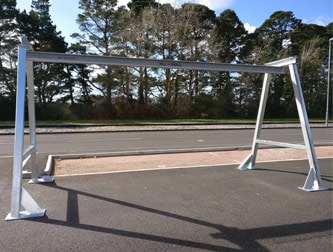 A-Frame (Fixed) Steel Gantry
This type of system can be designed as a fixed system or a mobile system.
If installed externally, a galvanised finish can be applied.
All Britlift steel gantries can be designed and installed for use with electrical hoists.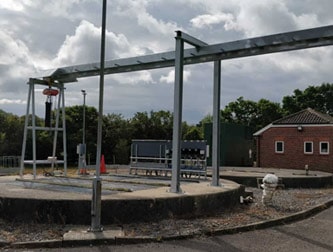 Cantilever Steel Gantry
A cantilever gantry is a great option when needing to land an item away from the installation point in order to carry out maintenance and/or for lifting onto the back of a vehicle. Can be galvanised for external use.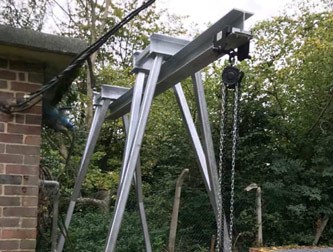 Steel gantries of all capacities and sizes!
Components – Britlift can spec, supply and install the chain blocks, hoists, trolleys and all other lifting components.
Inspections – Britlift can carry out all your LOLER 12 monthly gantry inspections and 6 monthly component inspections (legally required).
Britlift can design and manufacture any lifting frame to lift a container, whether it be a 40ft H-frame or a semi-automated frame.

Contact us with the details of your lift!
Enquiries
Please fill out the below contact form and include any additional comments you feel are important for us to know.
Please include any special standards or specifications within the comment box.
Our engineers are now available for a free consultation to help you find the right equipment for your lift.