6/12 Monthly LOLER Inspections
As a specialist designer and manufacturer of lifting equipment Britlift have a wealth of experience and knowledge of all below-the-hook lifting equipment, including fall arrest equipment, meaning Britlift is your ideal partner for the inspection and testing of your equipment.
Servicing Dorset, Hampshire and Somerset!
Under the LOLER legislation all loose lifting items (including but not limited to lifting beams, lifting frames, slings, shackles, blocks, hoists, harnesses, etc.) are subject to 6 monthly visual inspections and items such as gantries, jibs and davits every 12 months.
Britlift will not only inspect (and/or test) your lifting equipment but will also guide and advise on suitable management of your equipment, including ways to reduce inspection costs and unnecessary purchases. Report of Thorough Examination (RoTE) detailing passed equipment, failed equipment (and reasons) as well as next inspection date.
Britlift owned 1500 tonne compression test bed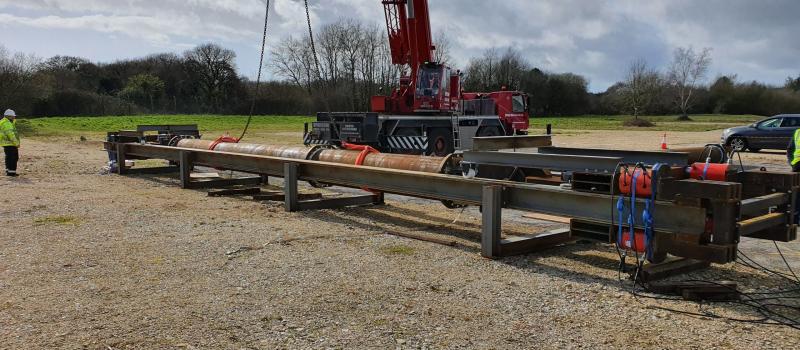 Hydraulic testing at Britlift premises