Britlift Through to the National Finals
The SME National Business Awards and the London Construction Awards have announced that specialist lifting equipment engineers Britlift have made it through to the National Finals in the Best New Business and Website of the Year, and Engineering Consultant of the Year categories.
SME National Business Awards
The SME National Business Awards will take place at the iconic Wembley Stadium in December, whilst the London Construction awards takes place in conjunction with London Build Expo in November.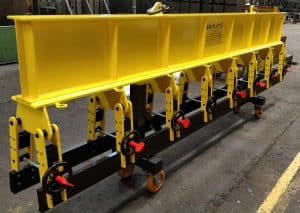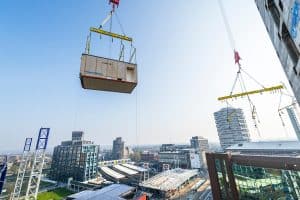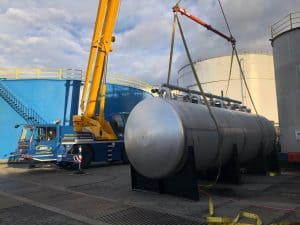 Custom Design Specialists
Britlift specialises in designing and manufacturing of below-the-hook lifting equipment and steel gantry and davit systems. Their engineering services include custom design, lifting consultancy, test, inspection, installation, certification and structural calculations.
On receiving the exciting news Liam Botting, Britlift MD, said: "What an honour it is to be nominated for these three fantastic awards, and so soon after picking up Best New Business at the Dorset Industry Awards in June! A fantastic achievement by everyone here at Britlift."
"We have all worked really hard to ensure our customer service is impeccable and our custom design offering is second to none. I believe we are now reaping the rewards for standing by our three core principals – Innovative, Flexible, Approachable".
Contact us today
Our engineers are available for a free consultation
to help you find the right equipment for your lift.
Britlift consider their real specialism to be in the consultancy side of lifting equipment and bespoke custom design solutions.
Anthony Culshaw, Britlift Technical Director, said: "We really thrive on a challenge and being involved at the planning stage of a lift where we can really get our engineering and innovation juices flowing, whether it be lifting beams or frames, steel gantries or davits".
Britlift Innovation
Whilst Britlift are doing well with positioning themselves as the engineers of choice when it comes to bespoke lifting equipment, they also offer off-the-shelf lifting beams and modular spreader beams.
Liam added: "We manufacture, certify and stock modular spreader beams in sizes, 4, 8, 13, 24, 34, 50 and 70 tonne capacities and lengths range from 0.5m to 14m. Primarily used for two points of lift (each end of the beam, operating in compression) a spreader beam is very lightweight and very versatile. By rigging spreader beams in a certain way (where headroom allows) you can achieve 4, 6, 8 and even 10 points of lift, off-the-shelf!"
Press release link – Planning & Building Control Today