In-House Expertise Enables Fast Turnaround
The in-house capabilities of a lifting equipment specialist proved vital in fulfilling a last-minute order.
A well known civil and structural engineering specialist urgently required a bespoke, semi-spreading H-frame with a 1.5t working load limit. Britlift received the request to quote on Thursday at 4pm and delivered the frame on time the following Tuesday. Britlift provided the client with a 2m x 1m Adjustable H-frame with multiple lifting points to suit multiple loads.
Fast Turnaround
Anthony Culshaw, Technical Director at Britlift said:
The frame itself was a relatively simple product that is our bread and butter. The challenge was turning the design into something that would meet the client's requirements and could still be fabricated, tested and painted in a single working day.
We hold material in stock, and we have in-house design, fabrication, testing, certification, painting and transport capabilities. This enabled us to complete the frame within a matter of hours and deliver it to the client's time frame.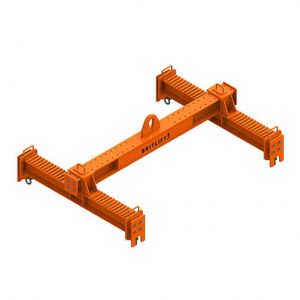 Britlift works with a Global Client Base
Based in Dorset, UK, Britlift works with a global client base, providing an end-to-end service including design, manufacture, certification, LOLER inspection, rig planning, and third-party witnessing or verification.
In addition, the company manufactures a wide range of beams and frames, including lifting beams for indoor and other low headroom applications. Its traditional modular spreader beam is also available in a variety of standard sizes.
Liam Botting, Managing Director of Britlift, added:
It is often said that you can have a job done quickly or have it done properly, but you can't have both – however, with Britlift, you can.
Because all elements of the process are in house, we can fulfil last-minute orders quickly, to a very high standard and certified in accordance with UK legislation. We believe that we are the only British manufacturer in our sector who can offer this speed of service combined with quality of product.
Contact us today
Our engineers are available for a free consultation
to help you find the right equipment for your lift.